To check your certificate status
1. Log into the LearnHSCNI learner portal.
2. On the landing page, on the top right where your name is displayed, click the profile icon.
3. In the drop-down menu, click Achievements.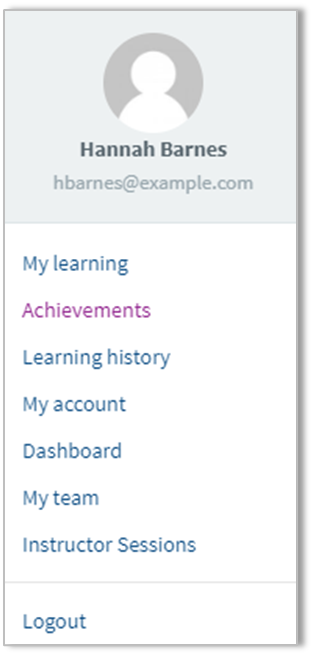 4. The My achievements page is displayed. All your certificate statuses are shown here.
5. To filter the certificate statuses, on the top right, click All statuses, and then click Expiring or Expired.