Enrolment onto a session or a course completion in some cases may require approval from your Team Leader. In this case you will not be enrolled onto a training class or be able to submit a task or complete a session until your Team Leader approves it.
To handle approvals
If a session requires approval, the status will go from Not enrolled to Pending enrolment.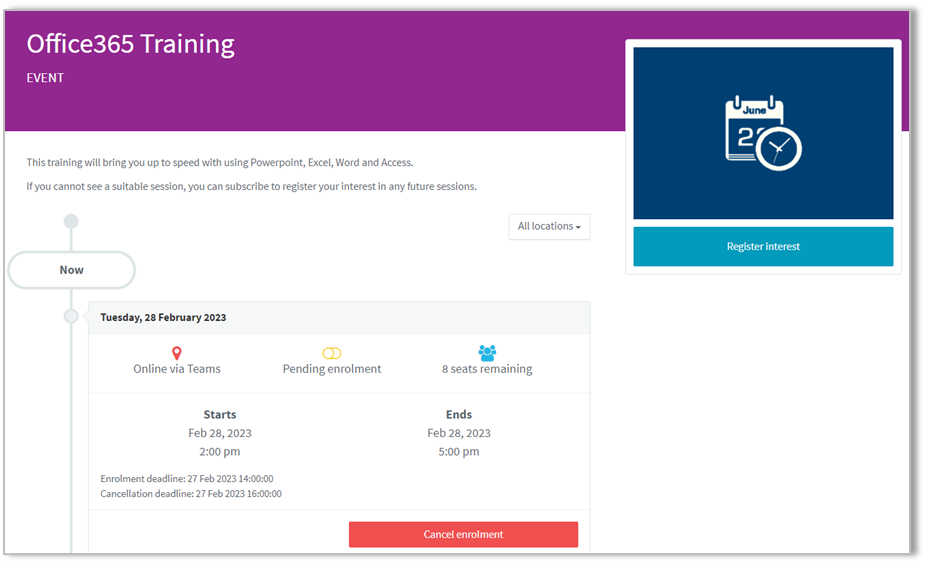 Once the session has been approved, the status will change to Enrolled.