In your LearnHSCNI learner portal, you will be able to find a range of training content targeted to you. This can come in the form of courses, tasks, events etc. Your LeanrHSCNI learner portal can consist of both mandatory and optional training.
To find your statutory/mandatory training
1. Log into your LearnHSCNI learner portal.
2. On the landing page, click on the My Learning tile as shown below: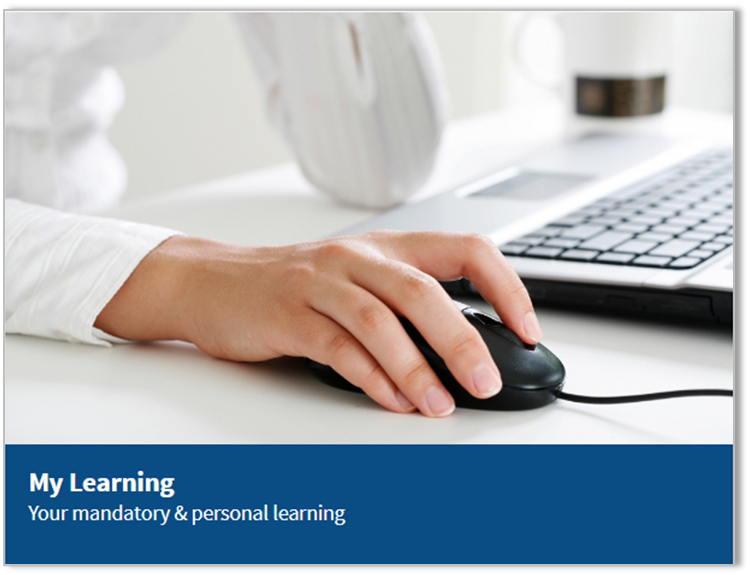 3. You will now be able to access all training content assigned to you as mandatory.
INFO: Mandatory training may also appear under any of the other tiles on the landing page. However they will always appear in the My Learning tile.