An Instructor can enrol a learner onto a class (session) manually, in the instructors learner portal. This means that the learner does not need to enrol onto the session themselves. An Instructor may choose to do this when a learner does not enrol but still attends the session. This is usually the case in face to face classes.
To enrol a user onto a class
Log into the LearnHSCNI learner portal.
On the landing page, on the top right where your name is displayed, click the profile icon.
In the drop-down menu, click Instructor Sessions.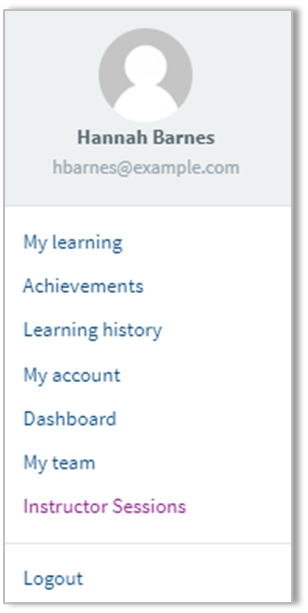 The Instructor Sessions page is displayed.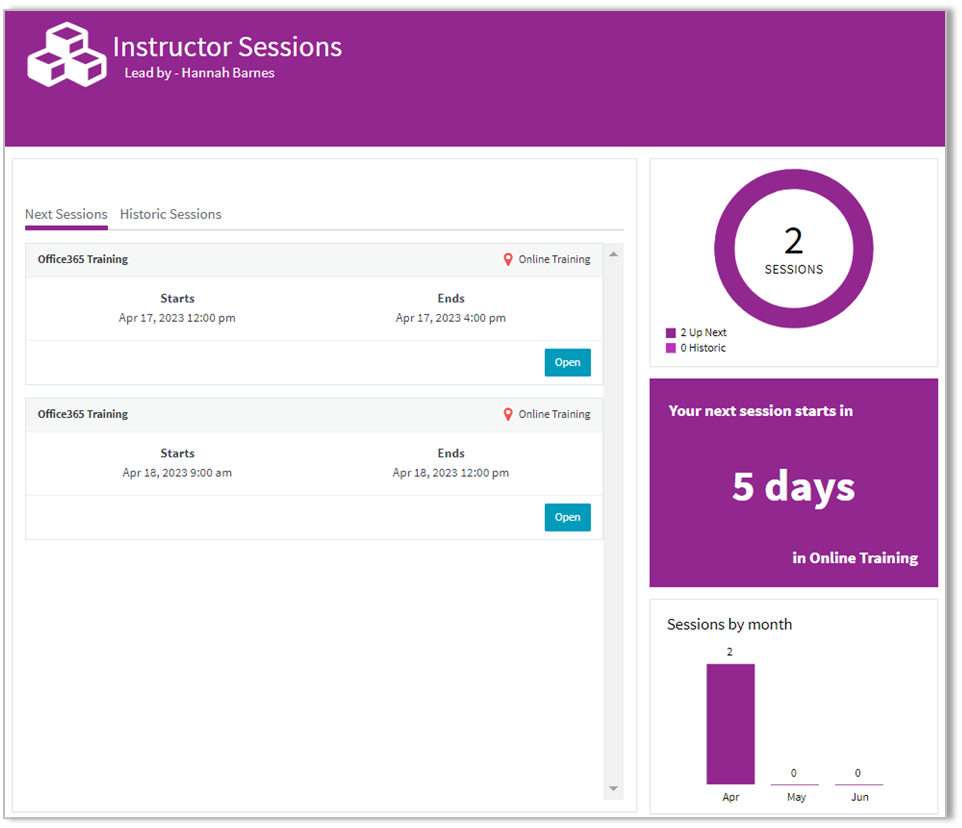 On the class (session) that you wish to enrol a learner, click Open. The Attendees list (attendance register) is displayed.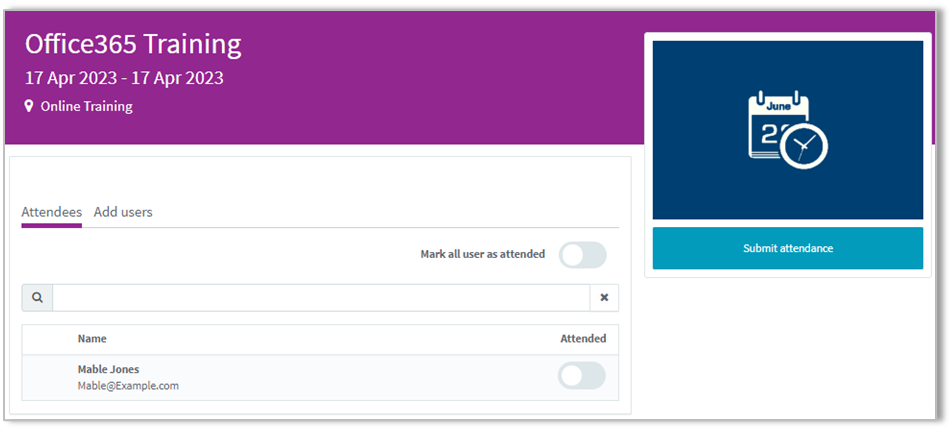 On the top of the page, click the Add users tab.
In the search bar, type the username or email address of the learner you wish to enrol onto the class, and then press Enter.

NOTE: When using the search box, no options will appear due to GDPR. Therefore, ensure that the username or email address is spelt correctly to receive search results.
The learner is displayed. Click Add.
The learner has now been added to the class.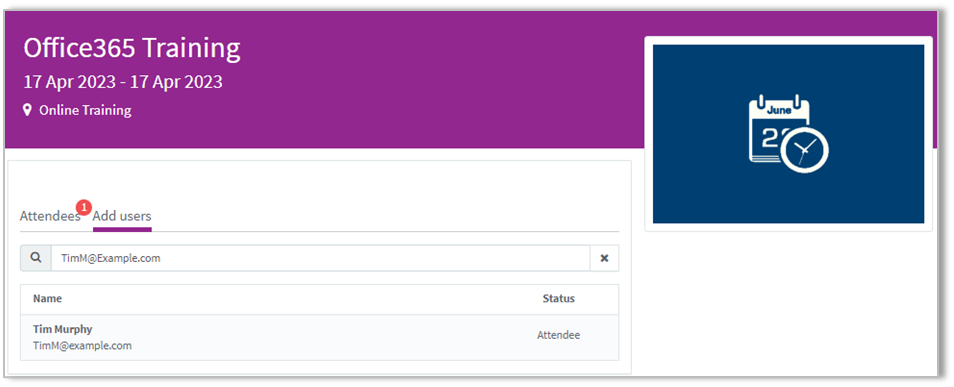 On the top of the page, click the Attendees tab. The learner is added to the attendance register.