An Instructor led class will have an attendance register associated to it.
To take a class register
Log into the LearnHSCNI learner portal.
On the landing page, on the top right where your name is displayed, click the profile icon.
In the drop-down menu, click Instructor Sessions.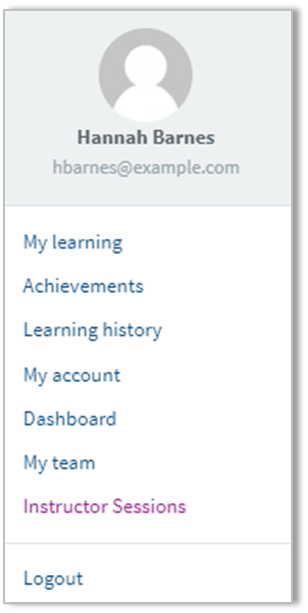 On the Instructor Sessions page, click the Next Sessions tab.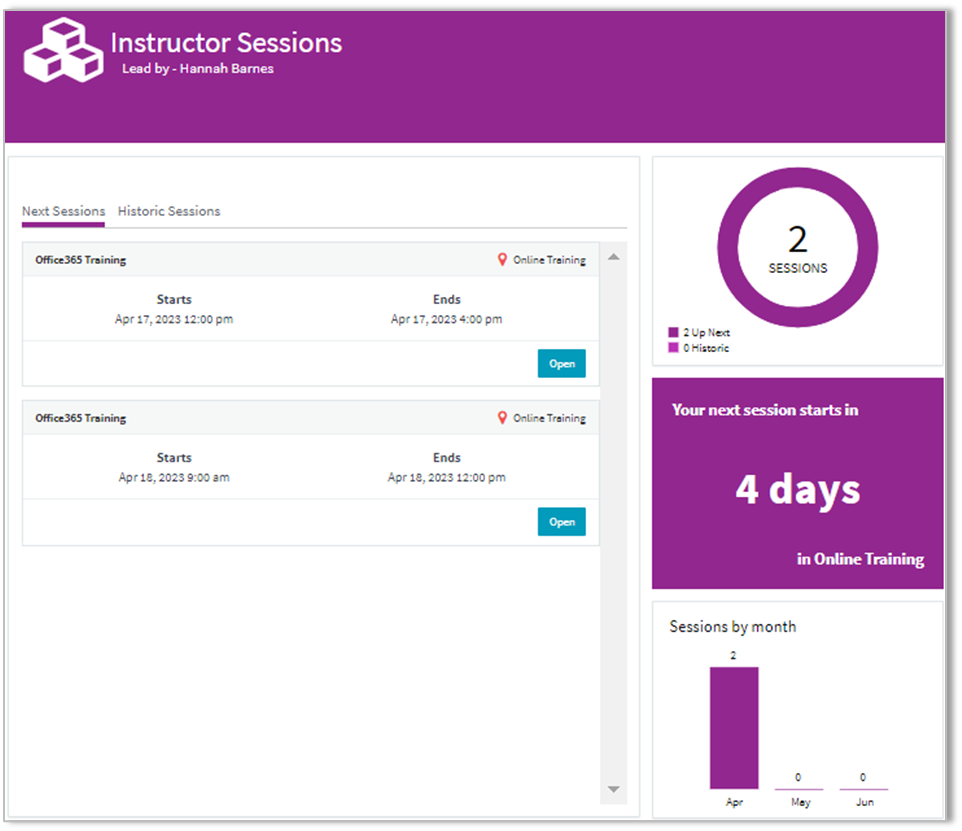 On the session, click Open.
The Attendees list is displayed. The list contains the learners enrolled to attend the class.
NOTE: The attendance register is usually taken at the time of the session, when the class begins.
To mark a single learner as attended, next to the learners name, in the Attended column, click the grey toggle. The grey toggle will turn to purple.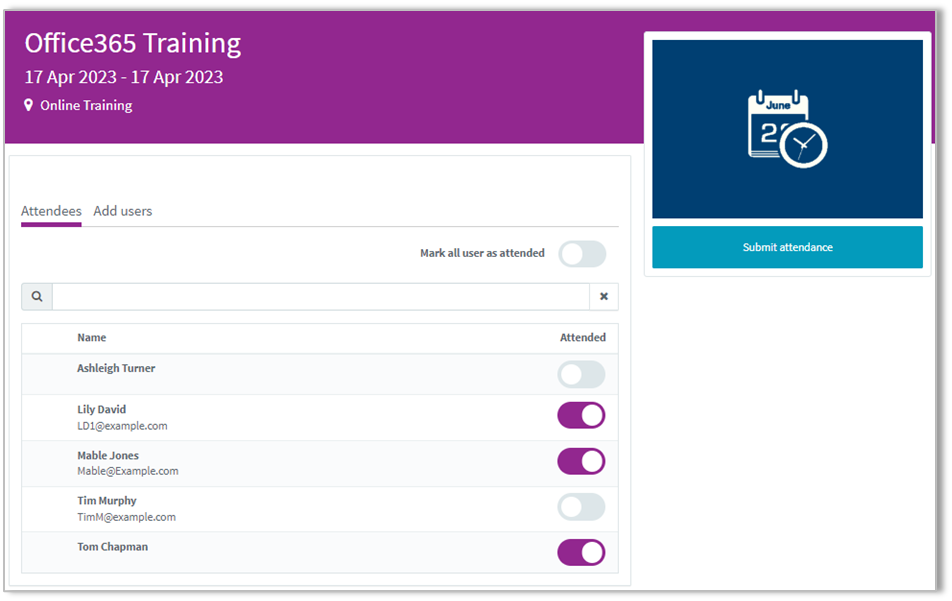 To mark all learners as attended, above the list, click the Mark all user as attended toggle. All the grey toggles will turn to purple.