As an Instructor, you can view your previous sessions and learners who have attended.
To view historic attendance
1. Log into the LearnHSCNI learner portal.
2. On the landing page, on the top right where your name is displayed, click the profile icon.
3. In the drop-down menu, click Instructor Sessions.
4. On the Instructor Sessions page, click the Historic Sessions tab. Then click the Open tab on the session you wish to view attendance history for.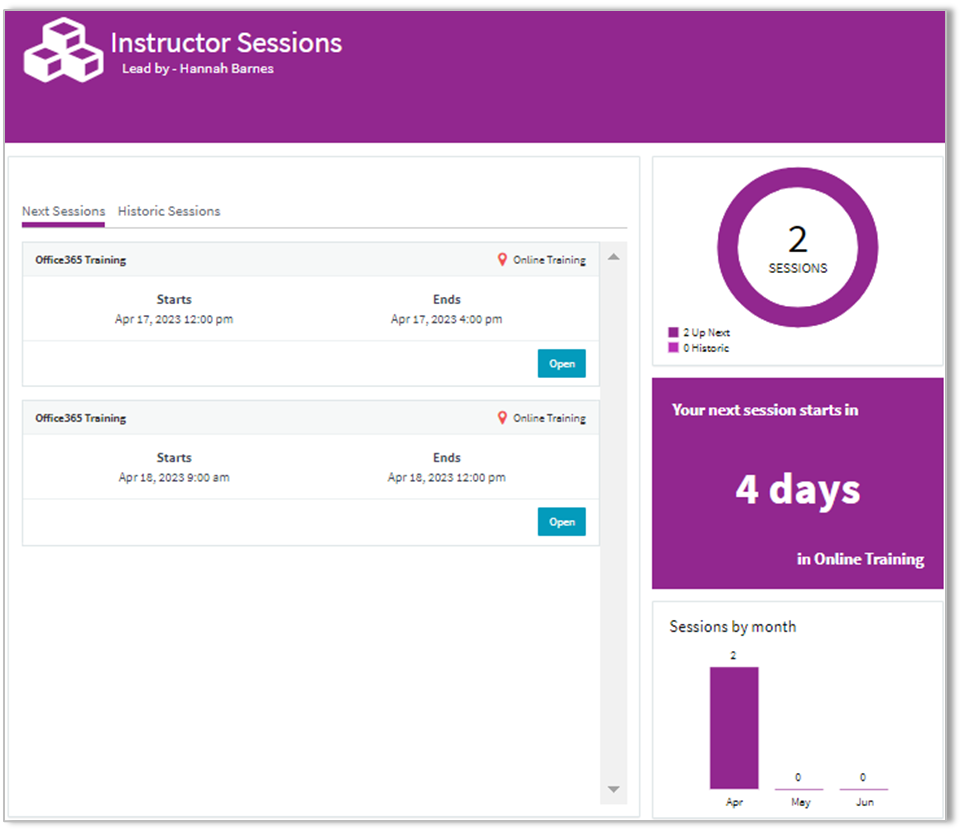 5. The sessions attendance list is displayed.