In order to take part in an instructor led class, learners will have to enrol onto a session of that particular training Event.
To enrol onto an instructor led class (online and classroom)
1. Log into the LearnHSCNI learner portal.
2. Locate the class you wish to enrol on. This will most likely be labelled as an Event.
3. Mandatory Events that are targeted to you will appear in your My Learning. They can however appear in other tiles on your learning portal along with optional events.
4. Click the event. It will look similar to the below: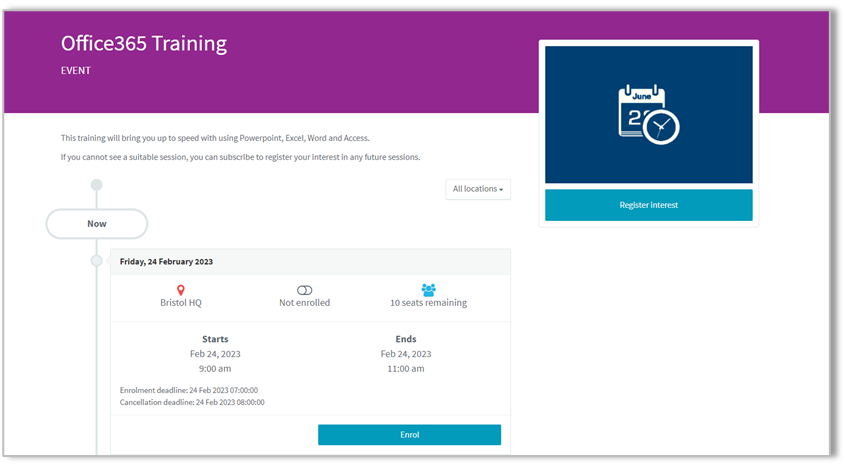 5. This will display the details of the Event and the classes (sessions) associated to it.
6. Click the Enrol button. The Enrol button will change to the below: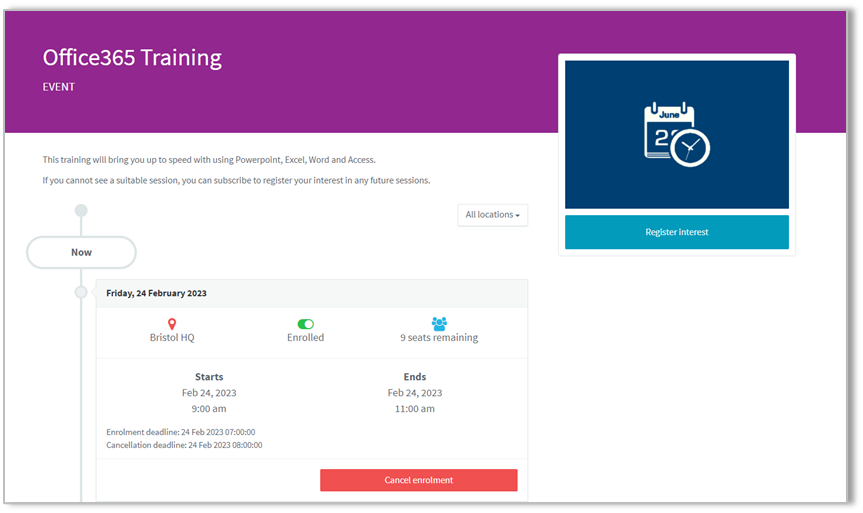 7. You are now enrolled onto this class (session).
8. If the session requires enrolment approval by an approver or admin, the Enrolment status will show as Pending enrolment until the enrolment is approved, as shown below: